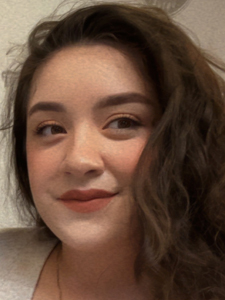 After living in Utah, Duxiana Ruiz, her boyfriend and their two-year-old son set off for Texas. Her boyfriend had landed a job promotion there and Duxiana got a full-time job at a bank helping victims of fraud.
Texas turned out to be great. "We love taking our son to the park. He could run in the park all day." They also drive to her boyfriend's grandmother's house to spend time with family.
Everything was going great. Duxiana was pregnant with their second child, a baby girl, due in a few months. They hit a snag, though, when the doctor suggested doing an anatomy scan on the baby, an ultrasound that would detect any problems with the baby's development.
Duxiana wasn't sure what to do. It would cost some money, but she decided she "would rather be safe than sorry."
Thankfully, the scan was normal. But the bill was not.
When Duxiana got the bill, instead of worrying, she smiled and remembered to reach out to Dollar For. She had worked with them twice in the past to reduce large medical bills.
"In 2021 in Utah, I had my first baby and started getting those bills. Then I had to have kidney stone surgery and started getting bills for that on top of the other bills. It was overwhelming to look at the hospital bills and see all those zeroes."
Duxiana tried different ways to get help with her bills.
"I called the hospitals about my bills. There was a lot of push-back and lots of transferring between departments. I didn't like how the hospital would make me feel bad for asking what I am entitled to."
Finally, Duxiana found Dollar For. "I came across Dollar For while on Twitter. From there, I followed them on TikTok and saw the stories of how they crushed medical debt. I figured I had nothing to lose."
With the aid of Dollar For, Duxiana was able to relax and save over $6000. "Before Dollar For, I lived in fear over my debt. I would worry that I had to check email all the time in case of a problem or that I was not getting an important email that I had to see."
"When I got the message about the bills being crushed, I couldn't believe it. My boyfriend told me to screenshot it in case it went away! We were in total disbelief."
This time, when she got the bill for the anatomy scan, "I knew to go right to Dollar For."
Getting those bills reduced was a huge relief. "Diapers and formula are expensive and we need every penny for the new baby."
"Dollar For was amazing. I appreciated that when I submitted my bills, they said they would get back to me in three weeks and they always did. They reached out exactly on the deadline with a text or email."
As for Duxiana, "I can't speak enough about Dollar For. I tell all my friends about it and it has helped my community. The more people who know about Dollar For, the better."
Dollar For crushes medical bills all over Texas! Read about Ron, Gail, and Hailey.