Most hospitals offer discounts or bill forgiveness based on income. This is called "charity care." A hospital bill for $15,000 could become $150 — or even $0.
It goes by a lot of different names: Hospital financial assistance, financial aid, or discount programs.
Hospitals set the rules about who qualifies for charity care
Each hospital runs its own charity care program. Each decides how patients must apply and who qualifies.
Hospitals typically consider the patient's income, the number of people in the household, and the bill's age when deciding who qualifies.
Who Qualifies?
These examples show who might qualify for a discount. Every hospital policy is different. Your hospital may be more or less generous. See if you qualify.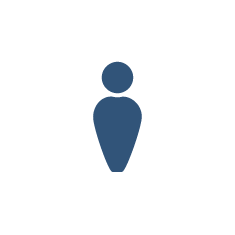 Household of 1 making $49,000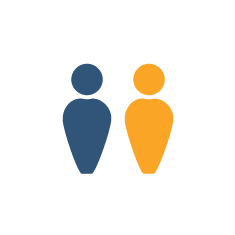 Household of 2 making $65,000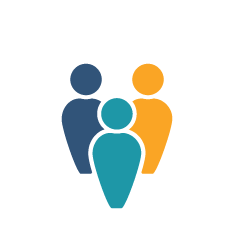 Household of 3 making $83,000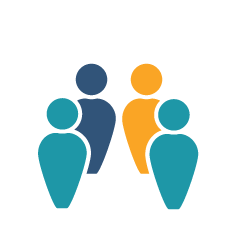 Household of 4 making $100,000
* On average in 2023, households under 213% of the Federal Poverty Level will qualify for free care, and families under 333% will qualify for discounted care. These averages are derived from Dollar For's national database of hospital financial assistance policies.
Some hospitals also consider whether a patient has insurance, what county or state the person lives in, and the size of the bill.
Most patients have to apply for charity care
In most cases, patients need to apply for financial assistance after they get a bill. Every hospital has its own application and process for applying.
The application is normally posted online. Patients must fill it out, then fax, email, or mail it to the hospital. They almost always have to provide copies of documents proving their income, such as tax returns, paystubs, or bank statements.
Some hospitals use pre-screening tools to offer debt forgiveness before sending a bill to a patient, but that is rare.
Most, but not all, hospitals in the US offer charity care
The Affordable Care Act requires nonprofit hospitals to have programs that benefit their community, including financial assistance programs. Since more than half of hospitals in the United States are nonprofits, this means that many people have access to these debt relief programs.
While there is no federal law requiring that for-profit and other hospitals offer charity care, many do. These programs typically work just like the nonprofit programs, but they don't have to.
Hospitals benefit when they provide charity care
Charity care is not a pot of money that hospitals give out. It can't be "used up" and it's not provided by charities. Instead, charity care is a hospital's way of showing that it provides a benefit to the local community. If you apply, you aren't taking away money that could be used for anyone else.
If you are approved for financial assistance, the hospital writes off your bill like it never existed. They report the total amount of debt that they forgive each year to the IRS and might even get paid by the government for waiving your bill.
Most hospitals have a 240-day deadline to apply, even if the bill is in collections
Nonprofit hospitals must consider applications for all bills less than 240 days old. If the bill is already in collections, the hospital must still pull it out of collections to forgive or lower the patient's bill.
Some hospitals will consider applications for bills older than 240 days. This depends on the hospital policy and state law.
If a bill qualifies for charity care, hospitals must refund patients any money already paid
If a patient qualifies for charity care, the law requires nonprofit hospitals to refund any payments made towards that bill. Dollar For can help you fight for a refund.
Some patients with insurance can still qualify for charity care
Each hospital sets its own guidelines for whether they give financial assistance to patients with insurance. Many hospitals, but not all, will waive copays and deductibles.
Financial assistance sometimes covers bills from other doctors at a hospital
Doctors and others who work at hospitals separate bills for the same medical event. Unfortunately, most charity care programs only apply to the hospital bills. But many policies do cover other providers like labs, radiologists, and anesthesiologists.
These providers won't automatically forgive bills when a patient qualifies for financial assistance. In most cases, patients must first get approved for charity care by the hospital, then give copies of the approval letter to the doctors and other providers. In other cases, the doctors or other billers will have a separate financial assistance application that must be submitted.
The IRS sets the charity care rules for nonprofit hospitals
Internal Revenue Service code 501(r) requires nonprofit hospitals to:
Have a policy that tells who qualifies and how to apply
Post the policy information on their website, signs in the hospital, and bills
Give patients at least 240 days (about 8 months) to apply after they get a bill
Give patients a chance to fix incomplete applications
Pause sending a bill to collections while they are reviewing the financial assistance application
Send the patient a letter with the final decision and reason
Some states have laws that require all hospitals to offer financial assistance. These laws can change the rules for nonprofit and for-profit hospitals. Check out our state charity care law summaries for more.